Take a look at this list of top 10 unusual hotels in the world by English for Less. Unique and exciting Where would YOU like to stay?
Jumbo Stay (Sweden)
Spend a night in the cockpit at Jumbo Stay in Stockholm's Arlanda Airport. Jumbo Stay gives you the opportunity to relax on a Boeing 747 jumbo jet in an okay comfort.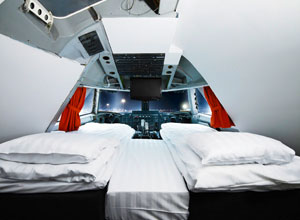 Kokopelli's Cave Bed & Breakfast (USA)
Originally intended as a geological research office, this manmade one-bedroom cave B&B sits 70 feet below the surface of a mesa and is accessed through an entrance carved into a cliff face.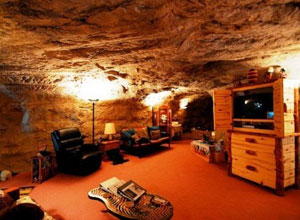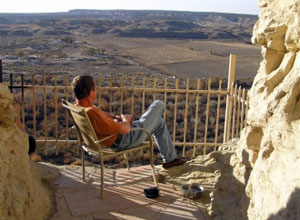 Hotel Kakslauttanen Glass Igloos (Findland)
These frost free thermal glasses offer the opportunity to watch the Northern Lights from comfort of your own bed.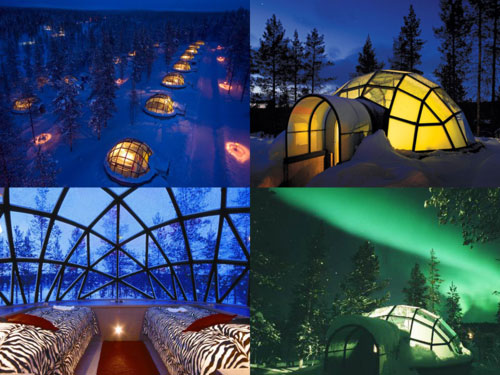 La Montana Magica Lodge (Chile)
In Chile's remote Huilo Huilo – there is a very spectacular place to stay. Reached by a rope bridge, this unusual volcano-shaped hotel offers an amazing view of the Patagonian Andes and complete relaxation.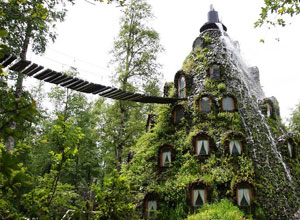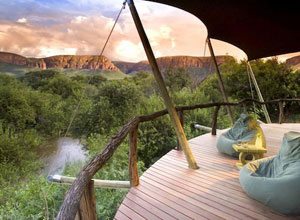 Taprobane Island (Sri Lanka)
This two and a half acre private island hides just one unique, five-bedroom villa. Although guests can walk to the island from the shores of Sri Lanka, it's more fun to ride in on an elephant.

Attrap Reves (France)
Sleep out for a night under the stars without all the hassles of camping. Attrap Reves is maybe the only hotel in the world that has large glass bubbles instead of proper rooms. The idea has been duplicated in the City of London – sleeping at Leicester Square, right in the centre of the city… almost on the street.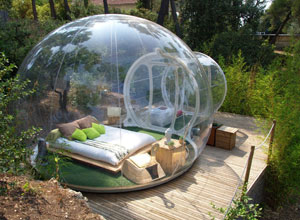 Ice Hotel (Sweden)
Ice Hotel is an art exhibition but you can experience staying there during the period of 4 month per year. Every year several artists come together to create a showcase for high-class art. Customers who want to feel how it would be like to live inside a big architected and artistically designed boulder of ice can also stay here for a night or two.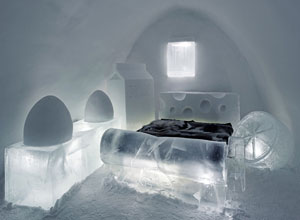 Jules' Undersea Lodge (USA)
Jules' Undersea Lodge began life as an authentic research habitat, and today it serves as a two-bedroom hotel 21 feet below the water surface.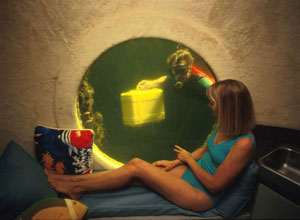 Green Magic Resort (India)
Surrounded by pepper plantations in the heart of a tropical rainforest, It is a dream to stay at Green Magic Resort. Choose from one of the four two-story tree fort accommodations, located about 90 feet off the forest floor.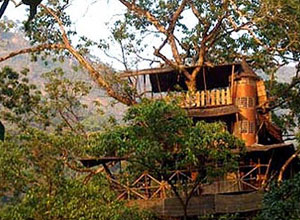 Quinta Real Zacatecas (Mexico)
Converted from the grandstands of the restored nineteenth-century San Pedro bullfighting ring, this singular place saw its last bullfight in 1975.
http://englishforless.com/wp-content/uploads/2015/04/Taprobane-Island-sri-lanka-.jpg
220
620
Steven
http://englishforless.com/wp-content/uploads/2017/10/EFL-logo-home-s.png
Steven
2015-03-13 09:52:55
2015-06-12 15:19:57
Top 10 Unusual Hotels in the World