A new world, new possibilities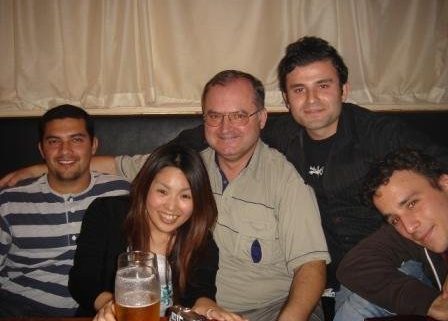 I still remember the first time when I went to live in a different country. I was full of excitement and I was looking forward to experience the unknown. It has been over 15 years now but it still feels like it happened just yesterday.
Going on an exchange programme really changed my life. Apart from learning another language, I got to know a different culture. Actually, I got to know many different cultures… I met people whom I still regularly visit in their own countries and they regularly stay with me in Hastings. I went to their weddings in Mexico, Turkey and Spain – I met their newborn child and I realised that the world is a very small place. It also registered that there is no such a thing as impossible. I couldn't have dreamt of the things that happened since. I got the travel bug and I got to travel the world.
After my exchange abroad, I started to look at things differently. I realised the important things in life and I started to pay less attention to the less significant events. I become more independent which helped me through my university years. I have got friends who have never done an exchange like mine and after 15 years, they still regret it (despite me trying to convince them back then to come with me).
I would strongly recommend everyone to try out what I have already experienced. Exploring a brand new world and getting out of your comfort zone helps you grow as a person. It will also teach you lessons that will show you a different side of the world around you.
I would never have opened my language centre if it wasn't for the first ever exchange over a decade ago. The experience that I gained has truly changed me and my life for the best.
Steven Reznek
Director
English for Less Language Centre Hastings
http://englishforless.com/wp-content/uploads/2016/04/travel-abroad-england-hastings.jpg
336
448
Steven
http://englishforless.com/wp-content/uploads/2017/10/EFL-logo-home-s.png
Steven
2016-04-24 20:54:35
2016-04-27 16:59:31
Off the wall - A new world, new possibilities